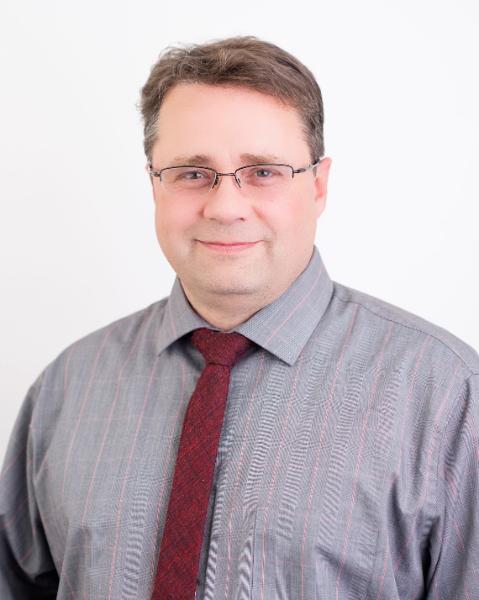 RE/MAX SLAVE LAKE REALTY
401 Main Street North
Slave Lake
T0G 2A0

let's find your new home
Search for Real Estate near Slave Lake
Residential
Any
Single Family
Half Duplex
Townhouse
Condo/Apartment
Full Duplex
Triplex
Fourplex
Mobile
Modular
Lots/Acreage
Farm
Recreational
Commercial
Any
Building Only
Building & Land
Business & Leasehold
Business & Property
Business Only
Land Only
Multi-Family
Industrial
Min Price
Any Price
$25,000
$50,000
$75,000
$100,000
$125,000
$150,000
$175,000
$200,000
$250,000
$300,000
$350,000
$400,000
$450,000
$500,000
$550,000
$600,000
$650,000
$700,000
$750,000
$800,000
$850,000
$900,000
$950,000
$1,000,000
$1,250,000
$1,500,000
$1,750,000
$2,000,000
$2,500,000
$3,000,000
$4,000,000
$5,000,000
$6,000,000
Max Price
Any Price
$25,000
$50,000
$75,000
$100,000
$125,000
$150,000
$175,000
$200,000
$250,000
$300,000
$350,000
$400,000
$450,000
$500,000
$550,000
$600,000
$650,000
$700,000
$750,000
$800,000
$850,000
$900,000
$950,000
$1,000,000
$1,250,000
$1,500,000
$1,750,000
$2,000,000
$2,500,000
$3,000,000
$4,000,000
$5,000,000
$6,000,000
!SearchBar.min!
Any
200 Sqft
300 Sqft
400 Sqft
500 Sqft
600 Sqft
700 Sqft
800 Sqft
900 Sqft
1,000 Sqft
1,100 Sqft
1,200 Sqft
1,300 Sqft
1,400 Sqft
1,500 Sqft
1,600 Sqft
1,700 Sqft
1,800 Sqft
1,900 Sqft
2,000 Sqft
2,500 Sqft
3,000 Sqft
3,500 Sqft
4,000 Sqft
4,500 Sqft
5,000 Sqft
6,000 Sqft
!SearchBar.max!
200 Sqft
300 Sqft
400 Sqft
500 Sqft
600 Sqft
700 Sqft
800 Sqft
900 Sqft
1,000 Sqft
1,100 Sqft
1,200 Sqft
1,300 Sqft
1,400 Sqft
1,500 Sqft
1,600 Sqft
1,700 Sqft
1,800 Sqft
1,900 Sqft
2,000 Sqft
2,500 Sqft
3,000 Sqft
3,500 Sqft
4,000 Sqft
4,500 Sqft
5,000 Sqft
6,000 Sqft
The RE/MAX Advantage
RE/MAX Slave Lake Realty and Steve Adams have what you need to sell your home or help you find the right one to buy.
Real estate is what RE/MAX Slave Lake agent Steve Adams is passionate about. We have full-time, experienced professionals dedicated to serving you who can offer you additional expertise not found at other real estate firms. Choose Wisely. Choose RE/MAX.
RE/MAX Websites – Valuable Exposure for Your Listing
Through our massive online, television, outdoor and print ad campaigns, matterport 3D tours prospective buyers go to our websites remax.ca and global.remax.com to search for listings in their cities and towns. In 2013, over 5.2 million ads are planned for Western Canada, generating valuable exposure for your listing in possibly 80 countries around the world.
Mobile remax.ca
If you'd like to check out a property on the go, check out remax.ca, remaxslavelake.com or steveadams.realtor. No need to download any extra applications, our websites are designed to be compatible with all smartphones. You will be able to login to your RE/MAX account, view your favorites and do virtually anything you can do on a desktop.
RE/MAX Fit to Sell Video Series
Get your home in showhome condition! Studies have proven that a properly prepared home will show better and sell quicker. RE/MAX has a series of 16 short, easy tips videos to help prepare your home so you get the best possible price.
Sellers' Action Plan
Your RE/MAX agent can offer you a step-by-step guide to help you get your home in top condition so it sells quicker and for a better price.
Buyer's Report Card
When viewing homes, your RE/MAX agent will give you the Buyer's Report Card which helps you rate each home as you view it. What type of street appeal does the home have? What is your first impression of the home? Rate your feelings while you tour the home and write your comments on the form.
Condo Buyer's Report Card
If you are on your way to look for a condo to buy, ask your RE/MAX associate for the Condo Buyer's Report Card. The report card contains key questions such as: Does this building have an elevator, view, balcony, etc.?
The RE/MAX Collection of Fine Homes and Luxury Properties

RE/MAX sells more high-end luxury homes than any other national brand. RE/MAX associates using The RE/MAX Collection branded yard signs are dedicated to serving your luxury property needs.
We Give Back to our Communities
RE/MAX Miracle Home Program®
RE/MAX associates have generously donated over $122,000,000 to the Children's Miracle Network since 1992. When you market your home with a participating agent, the Miracle Home sign topper will be placed on your RE/MAX yard sign to show that your agent is donating a portion of their income from the sale of that home to a Children's Miracle Network member hospital.
National Organ Donor Awareness

RE/MAX shows support for National Organ Donor Awareness Week and the need for organ and transplant registrations. For information go to www.liveon.ca
Sold on A Cure
Your participating RE/MAX associate generously donates a portion of their income on the sale of your home to the Canadian Breast Cancer Foundation and displays the Sold on A Cure sign topper on your RE/MAX yard sign.
Quest for Excellence Grade 12 Student Bursaries
Every school year, RE/MAX awards $16,000 to deserving Grade 12 students in our annual Quest for Excellence. Since 2000, RE/MAX of Western Canada has awarded over $160,000 to Western Canadian students.
Market Trends Reports
When you need information about what is happening in the real estate market, turn to our Market Trends Reports and you will find out what RE/MAX, the national leader in market share, has to say. Check the blog at remax.ca for our latest reports.
QR Codes
QR (Quick Response) codes are designed to be scanned by a smart phone app and will instantly direct the smart phone's browser to the listing and the Listing Agent's contact information.
All information displayed is believed to be accurate but is not guaranteed and should be independently verified.
Tips For Selling Your Home
Ready To Sell Your Home And Move On? RE/MAX Can Help!
RE/MAX agents have the expertise and resources you need to help you sell your home quickly and successfully. It all begins long before you open your home to showings. You need to see your home like a prospective buyer. To do that, you need to look at both the inside and outside with a fresh perspective. If you follow these simple steps, you will be helping to set the stage for a property that shows great to potential buyers.
Letting Go Of Clutter
When prospective buyers walk through your home, they tend to imagine it as if it were their own. You can help them envision their dream space by presenting a clean, clutter-free environment.
Here's How...
New Perspective

Bring a friend, a RE/MAX professional agent or home stager to help point out overlooked problem areas of clutter. When you live in a space, you get used to a space. You don't see what others see. Trust their advice.

Remove Personal Items

Put away family photos, souvenirs, knick-knacks and personal items. These items are special to you, but the prospective buyer wants to envision their own personal items in your space. So, help them out.

Clean, Clear Surfaces

Clear off counters, especially in kitchens and bathrooms, storing away small appliances and miscellaneous personal items. Scrub down the surfaces and perhaps even put out a bouquet of flowers.

Create Ease of Movement

Remove and store extra furniture to create open areas that promote easy foot traffic through your home.

Show Off Storage Space

Clear out closets, basements and garages as prospective buyers are always on the lookout for ample storage space. Now is a good time to box up unworn clothes, toys and personal items for storage or charity.
Quick Fixes And TLC
Potential buyers will be looking for visual clues that your home is well cared for. How much work a house seems to require will impact the offering prices you receive, so it's worthwhile to ensure that everything is in good working order.
Here's A Quick Checklist...
Bathrooms

Ensure all plumbing fixtures are clean and in good working order. Outfit leaky faucets with new washers and clean any visible stains on porcelain fixtures. Replace old, worn shower curtains and bath mats.

Doors and Windows

Spray WD40 on all hinges so everything operates smoothly. Have windows cleaned inside and out. Potential buyers will be estimating their energy costs, so fix drafts by re-caulking windows and replace exterior doors if necessary.

Walls and Floors

A fresh coat of paint instantly transforms a space, helping it to look neat, clean, and up-to-date. Always fix obvious wall imperfections like cracks and nail holes, before painting. Steam clean carpets and runners, and repair any chipped or loose floor tiles.

Atmosphere

Be mindful of the odours left behind by pets and smokers and consider using an environmentally friendly room fragrance to neutralize unpleasant scents. Replace light bulbs and add light fixtures in dark hallways, including basements, garages and closets.
Curb Appeal – Drive By Success!
First impressions can be everything. Many people simply drive by a listing and make a decision based on your home's curb appeal. So, don't forget the importance of creating a well-manicured entryway – to entice potential buyers. Maintaining a neat and attractive exterior to your home will show buyers that you take pride on your property.
Here Are A Few Tips...
Landscaping

Consider planting a few bushes and colourful mature flowers to create an eye catching display. Ensure that your lawn is well manicured: mowed, watered and void of brown spots.

Front Door

Look critically at your front entrance: does the door or the porch railing cry out for a fresh coat of paint? Polish the door handle and invest in a new welcome mat.

Front Porch

If it's spring or summer, plant colourful containers to flank your entrance. If it's autumn, rake leaves. During winter, clear the snow and ice from your walkway. Whatever the season, look closely to determine if any repairs are needed. All loose cement or rotting wood should be replaced.

Shine On

Many serious buyers will want to drive by your home after the sun goes down. Remember to ensure that all outdoor light bulbs are turned on in order to show your home in its best light.
Ever since he was a kid, Steve Adams had his heart set on taking the real estate industry by storm, and now he's doing just that. With over 45 years of being part of the Slave Lake community, Steve lives and breathes real estate. From local business owner, oilfield industry member to more recently, owner of a thriving real estate team, this Realtor leader in the making is as passionate about real estate and technology as he is about his true pride and joy of time spent with his wife, three beautiful kids and incredible family.
Daily mantra: "Strive not to be a success, but rather to be of value." – Albert Einstein.
!Home.view_full_search_screen!